Decoupage is the art of pasting or gluing paper on ordinary objects to beautify them. The word decoupage comes from the french word "decouper" which means to cut out. A piece of paper is stuck to any object with a process which when finished looks as if the paper was always there with the object. The effect is finished with layers and layers of glue and varnish.
Among the items used for decoupage, paper is the most important component. Artists have experimented with various options like, newspaper, magazine cutting, pictures, posters, printouts and drawings. One can even use fabric or cloth with the same process. This article will explain the different options available and their pros and cons
Decoupage paper – As per definition
Decoupage paper is easily available in art stores. It is usually available in A4 sizes or smaller. This paper is thick and wrinkle free. That means during the decoupage process it will remain stiff even after glue is applied and dried. Some papers have GSM as high as 200. Designs are rich. Print quality is exceptional. The texture of paper on both sides is different for decoupage paper.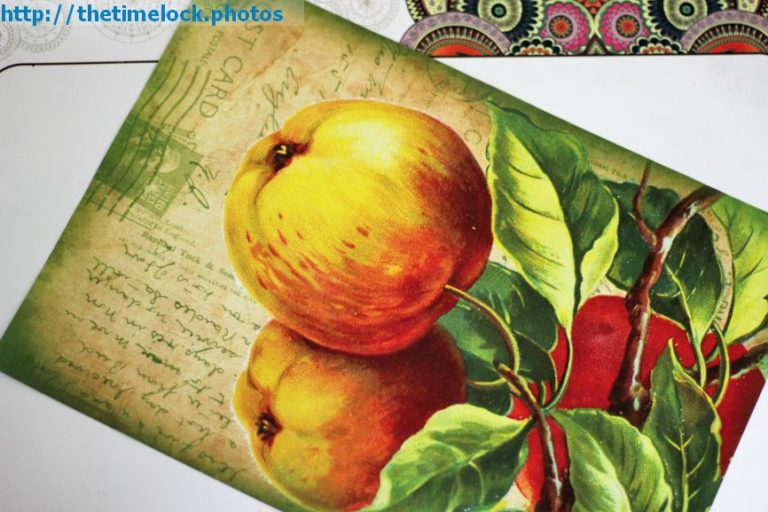 Decoupage tissue
On same lines as paper, Decoupage tissue paper has rich designs. It is easily available in art and craft shops and online too. It is also known as napkin or decoupage paper napkin. Like regular tissue papers, it is available as 2 ply and 3 ply. But the printed portion is only on top layer. Rest are white. The layers need to be separated before the decoupage process can begin. In case of decoupage paper, the whole sheet is glued on to the surface. While in case of decoupage tissue, it can be torn in parts and glued. The tissue is meant to induce intentional wrinkles. The way it clings to any surface, gives a certain look of originality to the whole work. Be sure to decide whether you will use a tissue or paper as the end result will be different in both cases.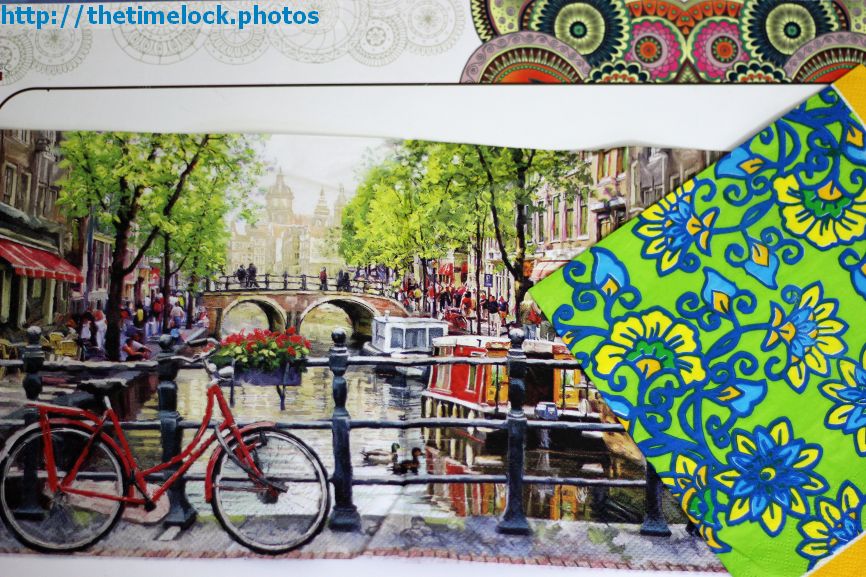 Regular printed tissue paper
Technically decoupage tissue paper and regular tissue paper are same. Tissue papers come in two variations, thick and thin. Thicker ones usually have more layers called ply. Some tissues are as thick are regular paper. Some are rough textured. A printed tissue paper can be used for decoupage purpose. These paper napkins have beautiful designs and are much lesser cost than Decoupage tissue papers available in art and craft stores. But availability of variety in designs will remain an issue because they are bulk printed. One example of such paper is kept side by side in above picture.
Rice paper
A printed rice paper is used mostly in Reverse Decoupage or decoupage in glass. It is very delicate and to be handled with care. It is not so easily available and expensive. It is a kind of paper used in traditional writing and calligraphy.
Print outs
There will always be requirement of using a print out. There are various techniques to transfer an image from a print out to any surface. The easiest method is to used Mod Podge as a photo transfer medium. A laser print out is much better option for transferring image as inkjet color will smear. We shall cover decoupage photo transfer in another article.
Summary
The most important component of Decoupage has lots of options. One can use variations in decoupage paper. Designs are available in plenty online as well as art and craft stores. Do share your experience with us or mail us to feature on this website.