Canvas bags are the in thing today. Harmful effects of plastic and its awareness has the public looking for alternatives. The plain white canvas bag is fast becoming the popular choice. Decoupage gives you a quick way to colorify your canvas bag and make the boring go away.
What you will need
Canvas bag
Decoupage paper
Chalk Paint (you can use acrylic also)
Decoupage glue
Flat brush and sponge
Method
Apply decoupage glue on the canvas surface with a broad brush. You can choose any of the decoupage glue like Mod Podge or Modge Podge by Fevicryl. We have used DecoMagic by Little Birdie.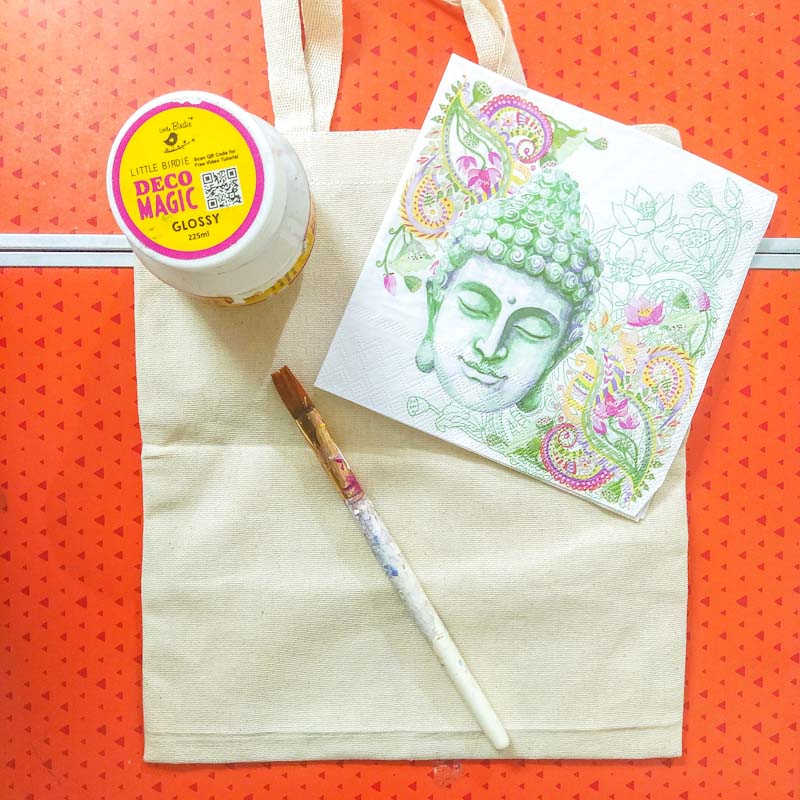 Cut the decoupage tissue paper using a wet brush and place it at the center or any place of your choice. Apply a coat of decoupage glue over it again. Allow it to dry. To keep the canvas bag stiff, insert a hard sheet or piece of cardboard in between.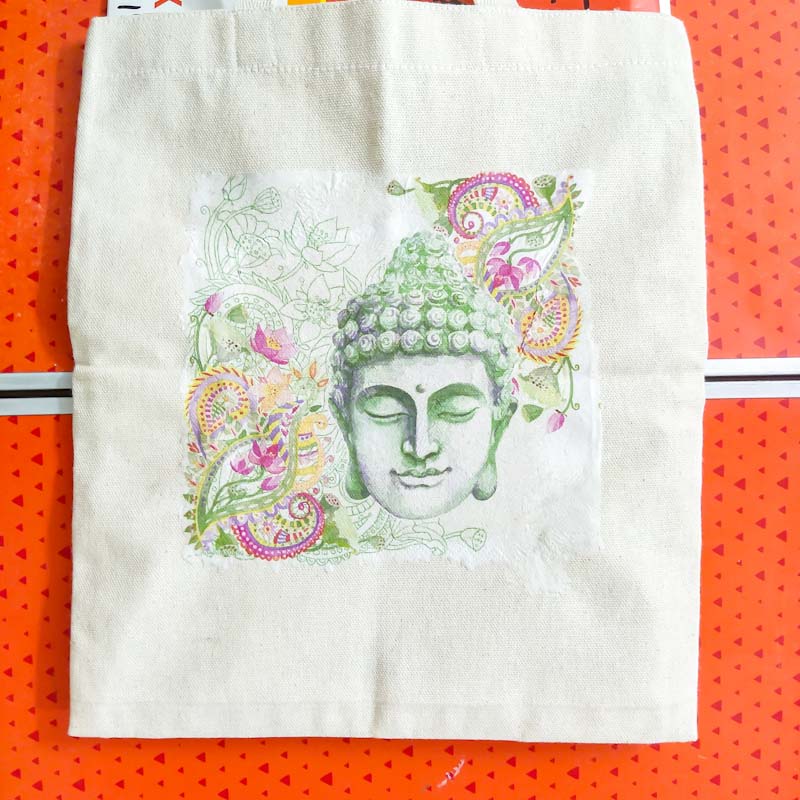 Next we are using chalk paint to fill up the white spaces using sponge. Chalk paint give a soft finish to the white canvas. If you do not have chalk paint, you can use any acrylic colour.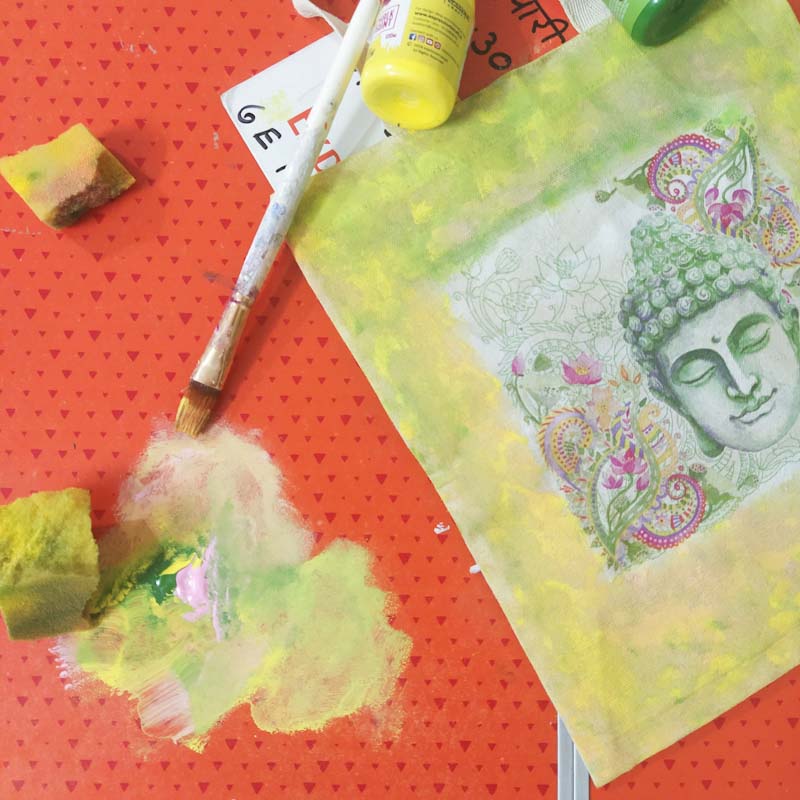 Wait for it to dry completely before applying the final coat of decoupage glue. You canvas bag is ready.