Pouring art is a technique of using mixing of colors with a few other tricks to create multi color effects. It is simple and can create funky abstract designs.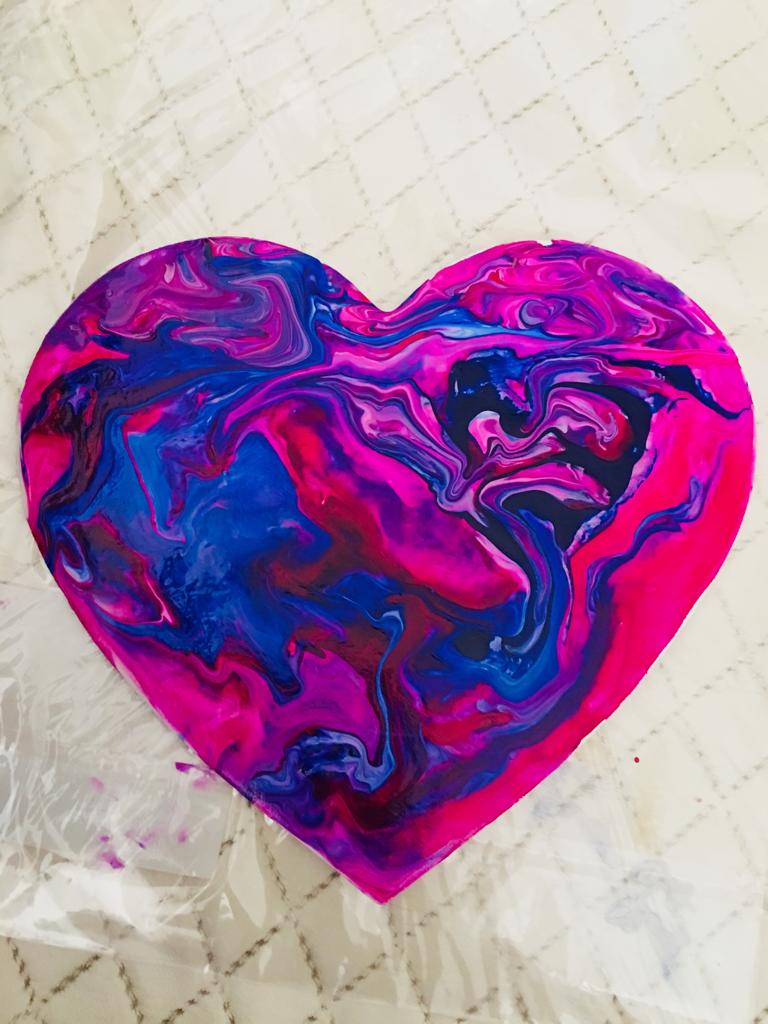 Do you like what you see. Then lets dig in as to how to go about it.
Ingredients used for pouring art
Acrylic colors
Fevicol
Tall plastic containers for mixing
Fevicryl Modge Podge or any other decoupage glue of your choice
Canvas
How to do Pouring Art
The procedure is actually simple and straight forward. But the variation in technique is what is going to give the effects. To start with take the different colors you want to use and pour a measure one above the other in the cup. Add the colors in the sequence you want it to appear. You can use light to dark or one shade to another or simply seven colors of the rainbow. You can even experiment in measures of different colors.
Once the cup is ready with colors, apply a coat of Modge Podge evenly on the canvas sheet. While the glue is still wet, start pouring the mix from the cup in different patterns. To add more effects, you can rotate the canvas on different axis. The mixed colors slip on the canvas slowly due to stickiness of the decoupage glue. Allow the colors to dry completely.
Acrylic colors in itself is dazzling, but you can still put modge podge over the whole canvas to give it a glossy finish.